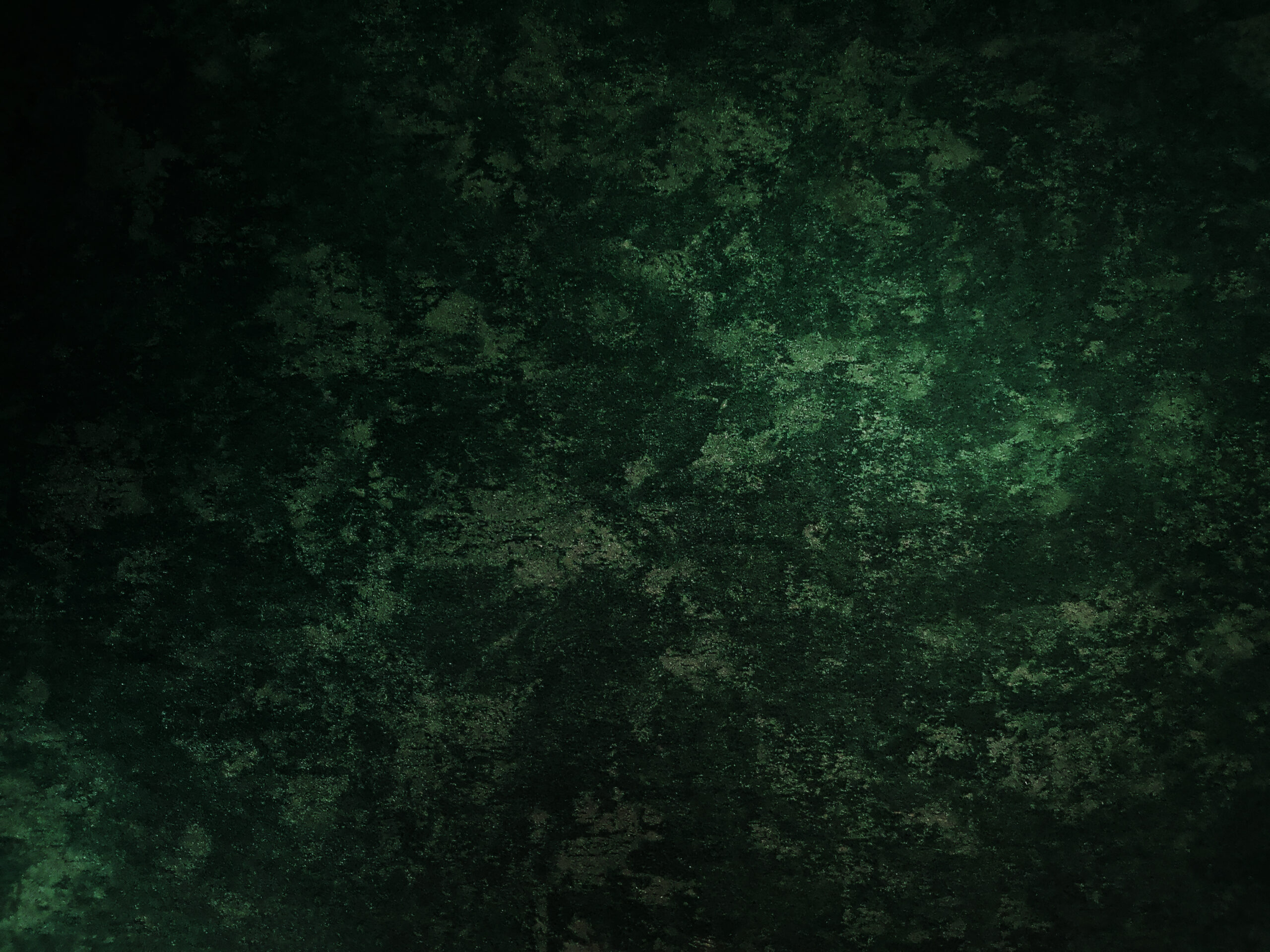 Pizza Boxes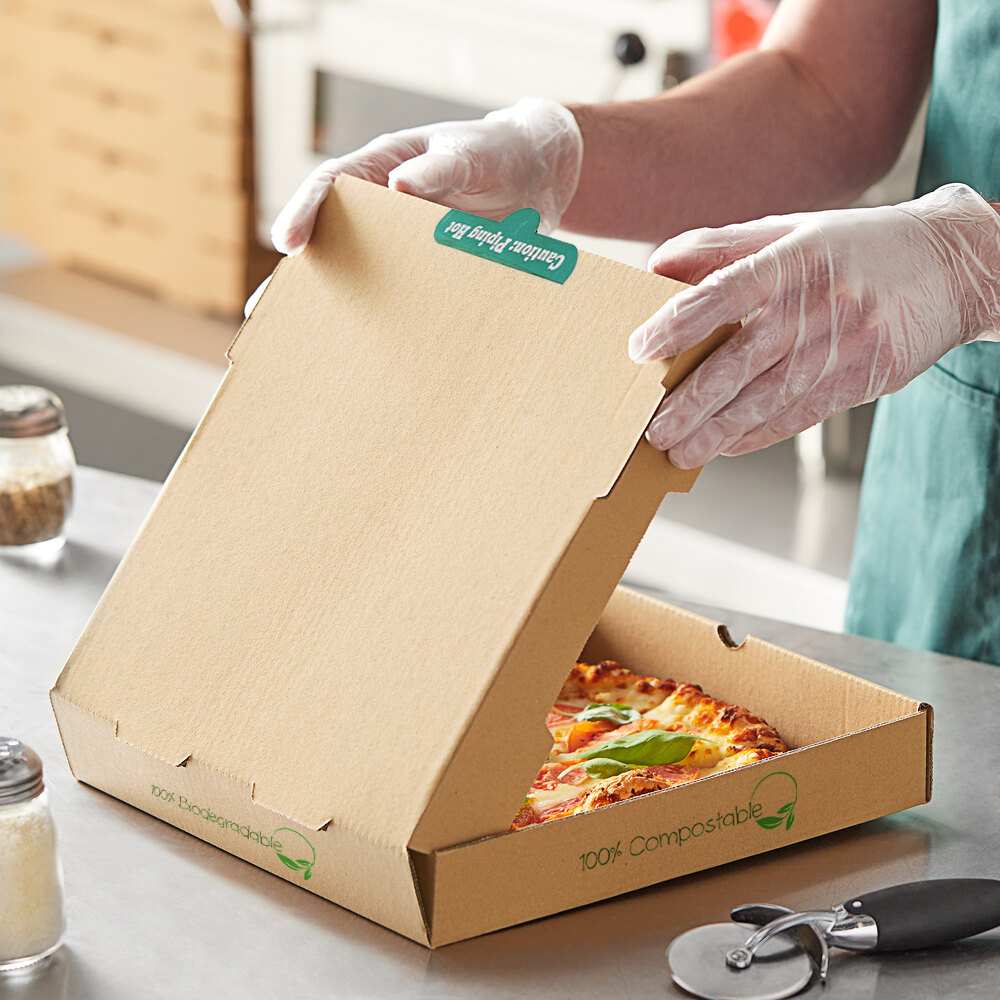 Features a durable B-flute corrugated construction so your box won't warp and your pizza will stay hot.
Convenience & Variety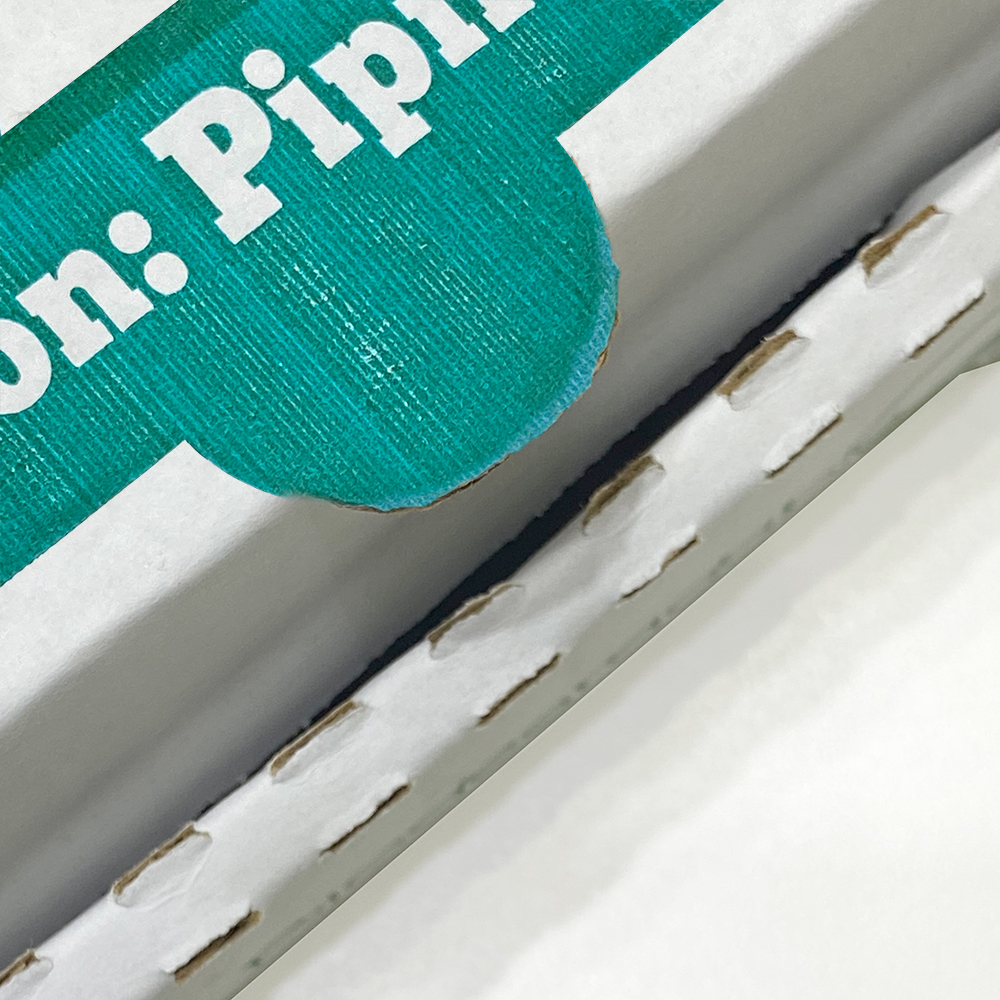 CONVENIENCE & VARIETY
Available in various sizes making it perfect for a variety of baked goods, from cheesecakes to a sheet of brownies.
These can be assembled with ease and a half-circle cut out creates a tab, allowing you to easily open this tuck-style lid for fast filling and closing.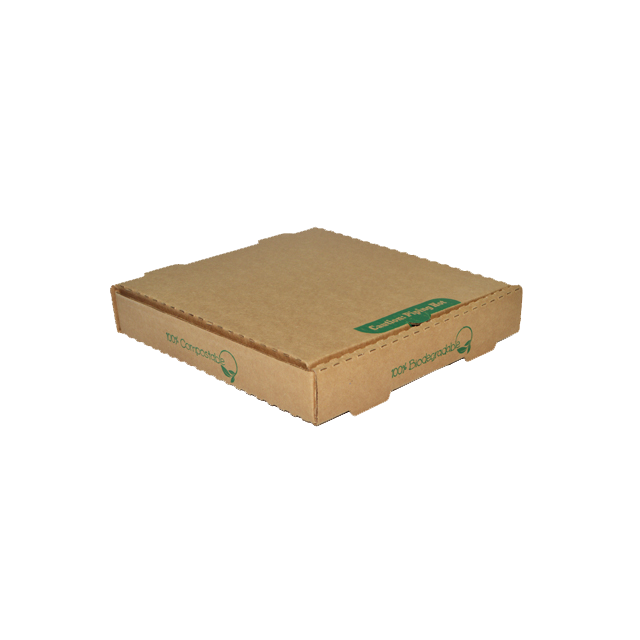 Kraft Pizza Box
10″ Small
Item Number: 20017516
Case Pack: 50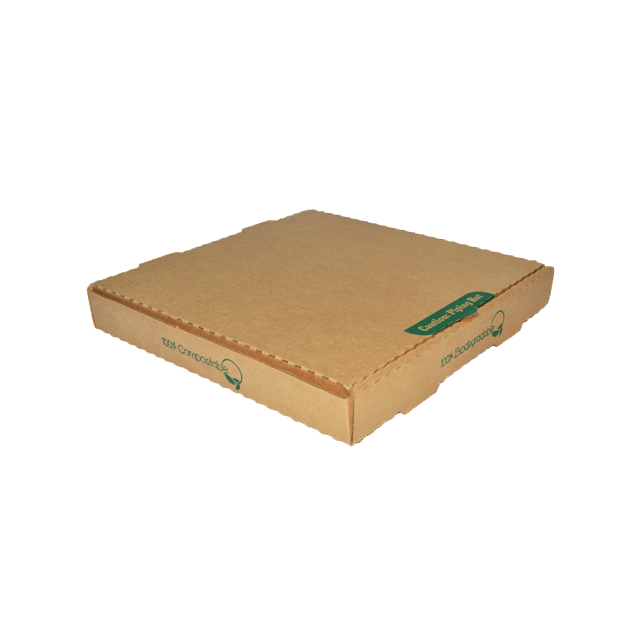 Kraft Pizza Box
12″ Medium
Item Number: 20017517
Case Pack: 50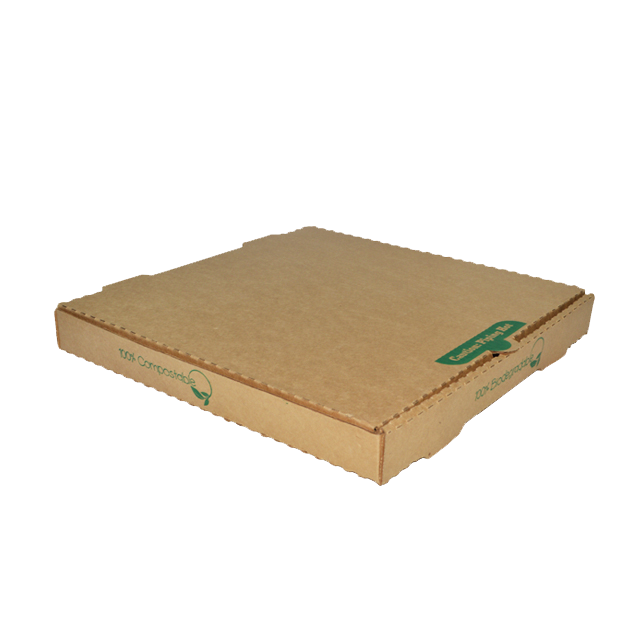 Kraft Pizza Box
14″ Large
Item Number: 20017518
Case Pack: 50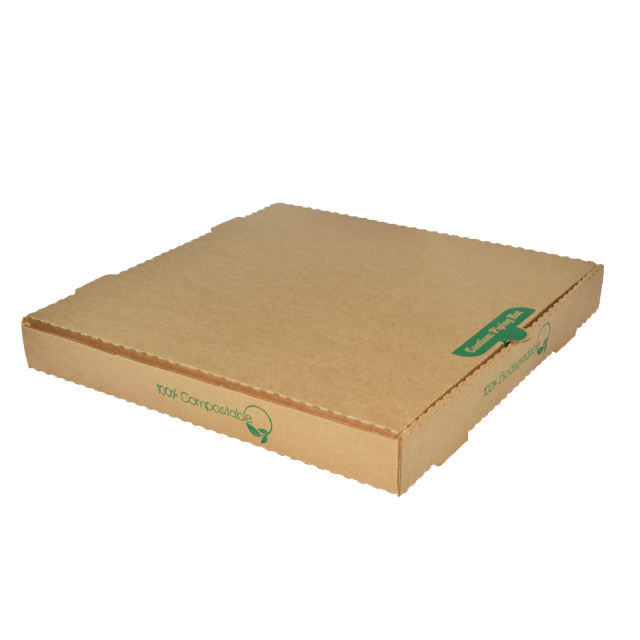 Kraft Pizza Box
16″ X-Large
Item Number: 20017519
Case Pack: 50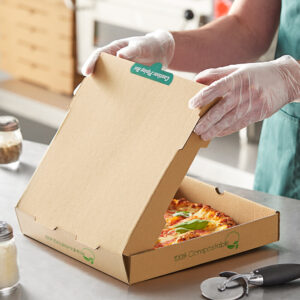 With an unprinted exterior and sturdy, corrugated cardboard construction, these boxes can be used for both pizzas and baked goods! If your diner, cafe, pizza shop, or restaurant needs an efficient way to transport food, be sure to stock up on these boxes.
The plain kraft exterior provides space to add a custom stamp or logo for a pop of personalization.
These heavy duty boxes are extremely versatile! Use them for pizzas, paninis, and other take-out sandwiches. Or, if you operate a bakery, they're an excellent choice for transporting cheesecakes, brownies, cookies, and pies.
The plain kraft top allows the operator to brand the box in any way they choose. Brand the box with your business logo, or simply use the space to write instructions or ingredients. The possibilities are endless!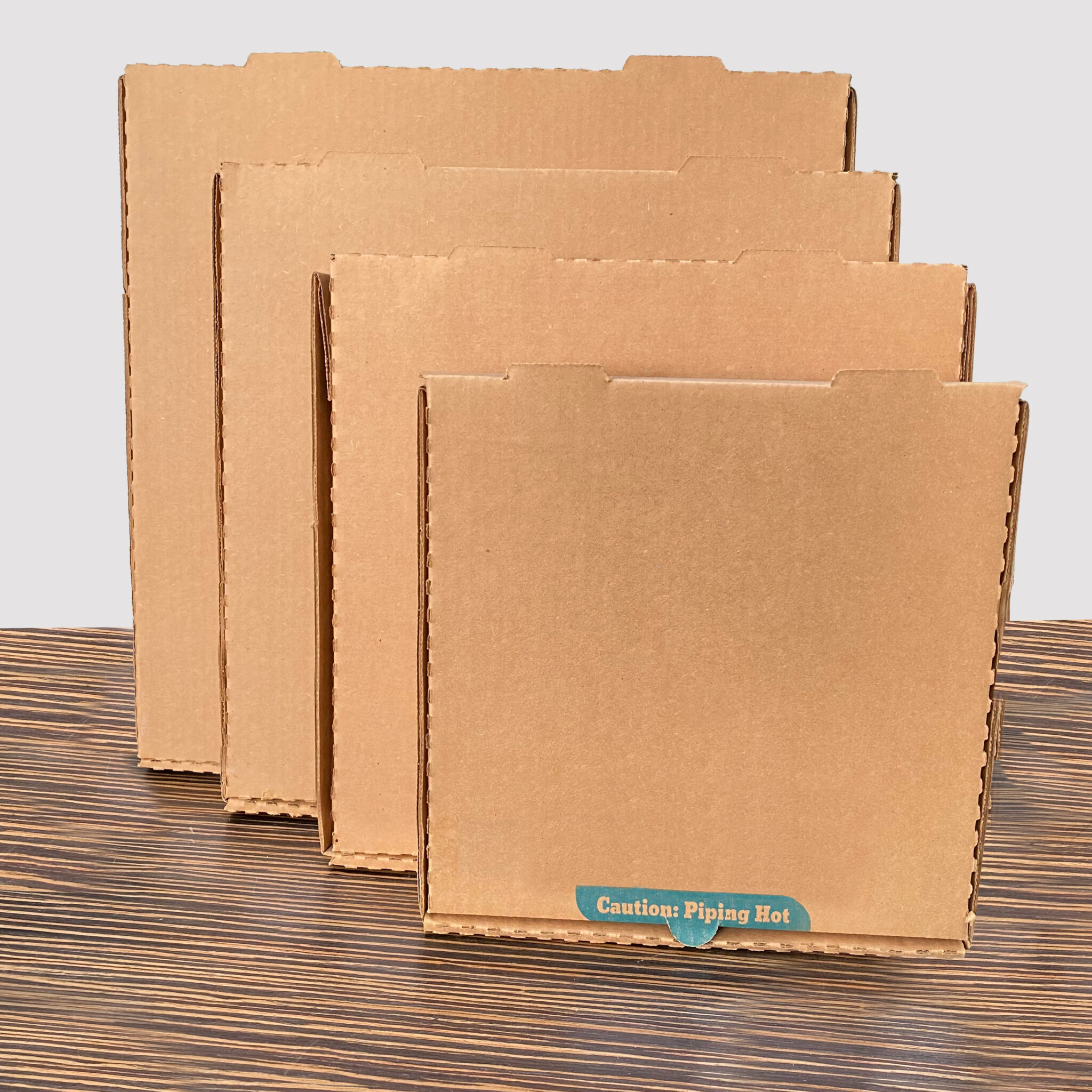 Ready to "Go Green"?
Let BIOPACK biodegradable packaging grow your business with packaging grown straight from the earth. Our BIOPACK packaging line provides you with the highest quality packaging products available that are not only affordable, but are a future friendly, sustainable solution to oil-based packaging. Consult and share with us insights into your business regarding food packaging use and goals to reduce your footprint.